Indoor Snowball Game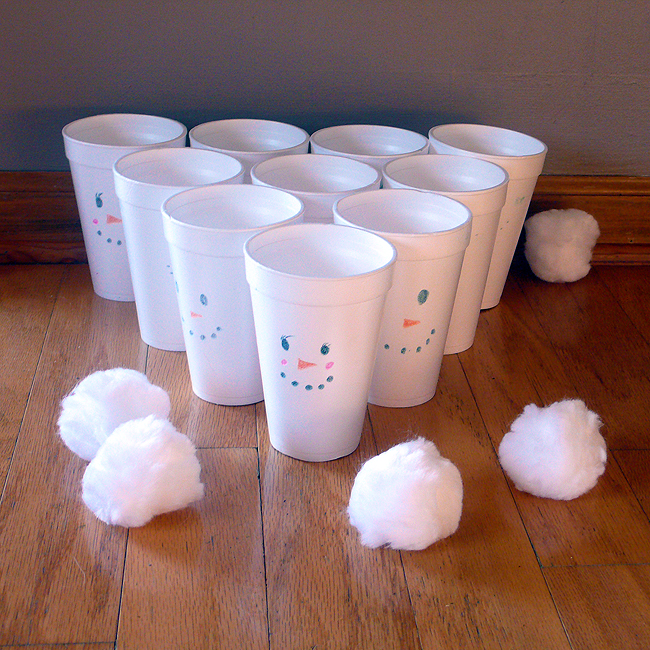 Supplies
10 Styrofoam cups
Markers
Six 3″ White Pom Poms
Instructions
Color a cute snowman face on all 10 of your cups. (Note: younger children may just scribble, and that is fine)
Line your cups up in a pyramid format
Stand a couple feet back (younger children may stand closer) and toss your snowballs (the pom poms) into the cups.
Be aware of sneaky kids that walk up to cups and place snowballs in without tossing.
Each player gets one point for making a snowball into the cup. Play as many rounds as the kids want.
Contributor

we-made-that.com
We are two moms who love doing activities and making things with our kids. We hope to inspire you and your kids with some of our projects!
Tags games kids can make
Newsletter
Subscribe to our free newsletter to get creative crafts mailed to your inbox.